Assoc. Prof Shizhong Tian
Economics School, Anhui University
Speech Title:
Basic paradigms, cases and trends of financial expenditure performance evaluation
Abstract:

Paying attention to the performance evaluation of financial expenditure is an important embodiment of implementing the comprehensive budget performance management. At present, financial expenditure performance evaluation focuses on post evaluation, which is divided into two paradigms: qualitative evaluation and quantitative evaluation, but there are great differences in evaluation methods and evaluation index system. Through the introduction of two cases of financial expenditure performance evaluation, this paper makes an in-depth explanation. On this basis, it points out the development trend and focus of performance evaluation of fiscal expenditure in the future.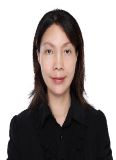 Assoc. Prof. Huiling Cheng

Beijing Normal University
Speech Title:
Enlightenment from the practice of Target cost Management of Mercedes-Benz Universal Vehicle to China's New Energy vehicle Manufacturing Industry
Abstract:
The target cost method originated from Toyota Motor Company of Japan in the 1960s. Through this cost management model, Toyota and Nissan beat the luxury cars from Germany. In the 1980s, Japanese products were warmly welcomed in European and American markets, prompting European and American enterprises to learn and practice. At present, China's automobile industry is facing great changes not seen in a century, and the new energy vehicle industry is undoubtedly a high-quality track to lead the future. however, China's new energy vehicle industry is still in the initial stage, compared with traditional fuel vehicles, the cost content and structure of its core components have undergone subversive changes, so how to carry out cost control is a realistic problem that managers can not avoid. Through an in-depth analysis of the target management practice of German Mercedes-Benz universal vehicles in the 1990s, this paper summarizes its management concept of "spending money on the cutting edge, making customers feel value for money and willing to pay for products". And combined with the characteristics of the new energy vehicle industry put forward the corresponding target cost management enlightenment, hoping to provide some reference for the development of the new energy vehicle industry.